Installing SoPlayer IPTV on Firestick for Live TV – A Step-by-Step Guide (June 2023)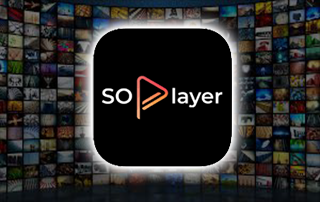 This guide shows how to install SoPlayer IPTV on various devices
SoPlayer is a great IPTV player for streaming live channels, and can be paired with live TV services and free M3U playlists to enhance your streaming experience. In order to create a playlist, SoPlayer requires an M3U URL of your current IPTV provider. Once you learn how to use the SoPlayer user interface, you will find it easy to navigate compared to other programs.
If you are pairing SoPlayer with unverified providers, we strongly recommend using a VPN for security. The app can be side-loaded onto Fire TV devices using the Downloader app since it's not available in the Amazon App Store. For Android devices, like the NVIDIA Shield, Chromecast, or phones/tablets, you can get this app from the Google Play Store or Apple App Store.
How to Install SoPlayer IPTV on Firestick/Fire TV
Install the Downloader app from your App Store (Amazon or Google Play) and turn on Apps from Unknown Sources in device settings. If you haven't done this yet please refer to the tutorial provided.
Launch Downloader
Click Allow
Click OK
Click the URL box
Enter the following URL and click Go – https://m.apkpure.com/soplayer/com.soplayer.android. Alternatively, you may install using the Quick Links code 298344
Scroll down and click Download APK.
Wait for the app to install.
Click Install.
Click Open or Done.
Launch the app and if you get a message to update, click Update.
Click Download and wait a minute for the application to update.
Launch the updated version of SoPlayer.
Choose light or dark UI.
Enter your live TV provider ID and click Submit.
Please note that while SoPlayer itself is legal, pairing it with unverified services can be questionable legally, and you should use discretion at all times. The end-user shall be solely responsible for media accessed through any device, app, addon, or service mentioned on our Website. For legal IPTV services, we recommend Vidgo.
Frequently Asked Questions
What is SoPlayer IPTV?
SoPlayer is an IPTV player that pairs with any IPTV service.
Is SoPlayer IPTV legal?
Yes, it is 100% legal to install and use.
What devices can this IPTV Player be installed on?
This app is available for installation on any device that runs the Android operating system, including the Amazon Firestick, Fire TV, and any Android device.
Can I use SOPlayer for free?
SOPlayer itself is a free application, but it does not provide any content on its own. To stream content through SOPlayer, you would need a subscription from a service provider that supports the SOPlayer application. The cost for this would depend on the service provider.
How can I get help with SOPlayer?
If you're experiencing technical issues with SOPlayer, ensure that your internet connection is stable and that your device meets the app's system requirements. You can also try uninstalling and reinstalling the app. If problems persist, you should contact your service provider or check the official SOPlayer website for further technical support and troubleshooting tips.
Why does SOPlayer require provider codes?
SOPlayer requires provider codes because it is not a standalone streaming service but rather a media player application. The provider codes are necessary to connect to your service provider's servers, allowing you to stream content through the SOPlayer application.
Can I use SOPlayer without an internet connection?
No, an active internet connection is required to use SOPlayer.
SoPlayer is a popular IPTV player that can be installed on Android devices and Firestick/Fire TV. It requires an M3U URL of an IPTV provider in order to create a playlist and is often used with live TV services and free M3U playlists. The installation process involves side-loading the app onto Firestick/Fire TV using the Downloader app. While SoPlayer itself is legal, the legality of the IPTV services that can be paired with it is questionable. IPTV Wire recommends using legal and verified IPTV providers.
#SoPlayer #IPTV #Install #Firestick #Live #June