Cloudstream APK Gets Taken Down from GitHub Following MPA Complaint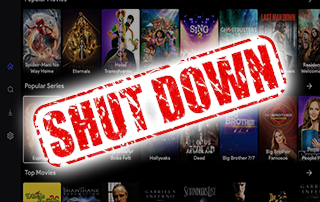 Cloudstream APK has been taken down from GitHub due to a complaint by the Motion Picture Association (MPA). The MPA, representing major Hollywood studios and Netflix, successfully had two repositories of Cloudstream removed from GitHub. Cloudstream is an Android APK that aggregates pirated content from third-party streaming sources. While the app has become popular as an unauthorized alternative to legal streaming services, the MPA's takedown notice in March resulted in the app's developer voluntarily taking down the Cloudstream.cf website and some of the app's code to avoid legal trouble. Although GitHub took down various files related to extensions, the main repository, which hosts the basic app code without any extensions and is still being actively developed, remained online. However, this week, the MPA sent another takedown notice to GitHub to take down two more code repositories, as they hosted and offered the APK software for download, which allegedly facilitated massive infringement of copyrighted motion pictures and television shows.
The MPA's actions suggest a willingness to allow the extension-based app to remain on GitHub, at least for the time being. However, the future of Cloudstream on GitHub remains uncertain as there are no guarantees that the MPA's position won't change. Regardless, it's clear that copyright holders are increasingly vigilant about potential sources of copyright infringement and are leveraging their legal muscle to shut down these platforms. To read the original report from TorrentFreak, visit their website. You can also watch the video below for more information on Cloudstream APK.
The Motion Picture Association (MPA) has successfully had open-source Android app Cloudstream removed from two GitHub repositories. The app is an APK that pirated content from third-party streaming services. Cloudstream had gained popularity as an alternative to legal services such as Netflix and Amazon. The MPA allegedly sent a further takedown notice to GitHub this week, asking them to remove two additional code repositories in their entirety. So far, the MPA's notices have targeted extension files only. The news reflects the growing concern of copyright holders about potential infringement and their subsequent efforts to shut down these platforms.
#Cloudstream #APK #Removed #GitHub #MPA #Complaint